I'm sure you have noticed that aqua, or "robin's egg blue" or whatever you would like it be called, has suddenly become the "it" color of the rainbow. And truly, I can't complain...as I have found I pretty much love it everywhere I've seen it! Here are some of my latest favorites when it comes to aqua.

(On a side note, many of these images from my my tumbler page. I can't take credit for finding the majority of them!)
Tell me...are you a fan?
(
Big Leo Productions
)
(
Ohdeedoh
)
(
lobster and swan
)
(
Curious Bird
)
(
petit collage
)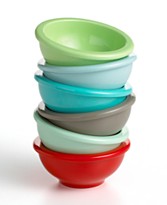 (
Martha Stewart for Macy's
)
(
design*sponge
)
(
decor8
)
(
hd connelly
)
(
Samantha Lamb
)
And just a little fyi...I didn't forget about my mini that I owe you!
I just happen to be out of town right now and don't have the photos! Next post. Promise. ;)